As you may recall, certain members of Congress have at times pushed on the FTC to take action on noncompetes.
Well, now some members of Congress have objected to the FTC's attempt to ban noncompetes.
Specifically, on February 14, 2023, Representatives Jim Jordan (R-OH), Darrell Issa (R-CA), Thomas Massie (R-KY), and Scott Fitzgerald (R-WI), acting on behalf of the House Committee on the Judiciary, sent a letter to the FTC challenging the FTC's authority to promulgate the proposed rule, and demanding that the FTC provide documents and information related to it.
Initially, the letter was not publicly available anywhere, other than on Twitter, but, it is now.
Rather than summarize it, I have reproduced it in its entirety below.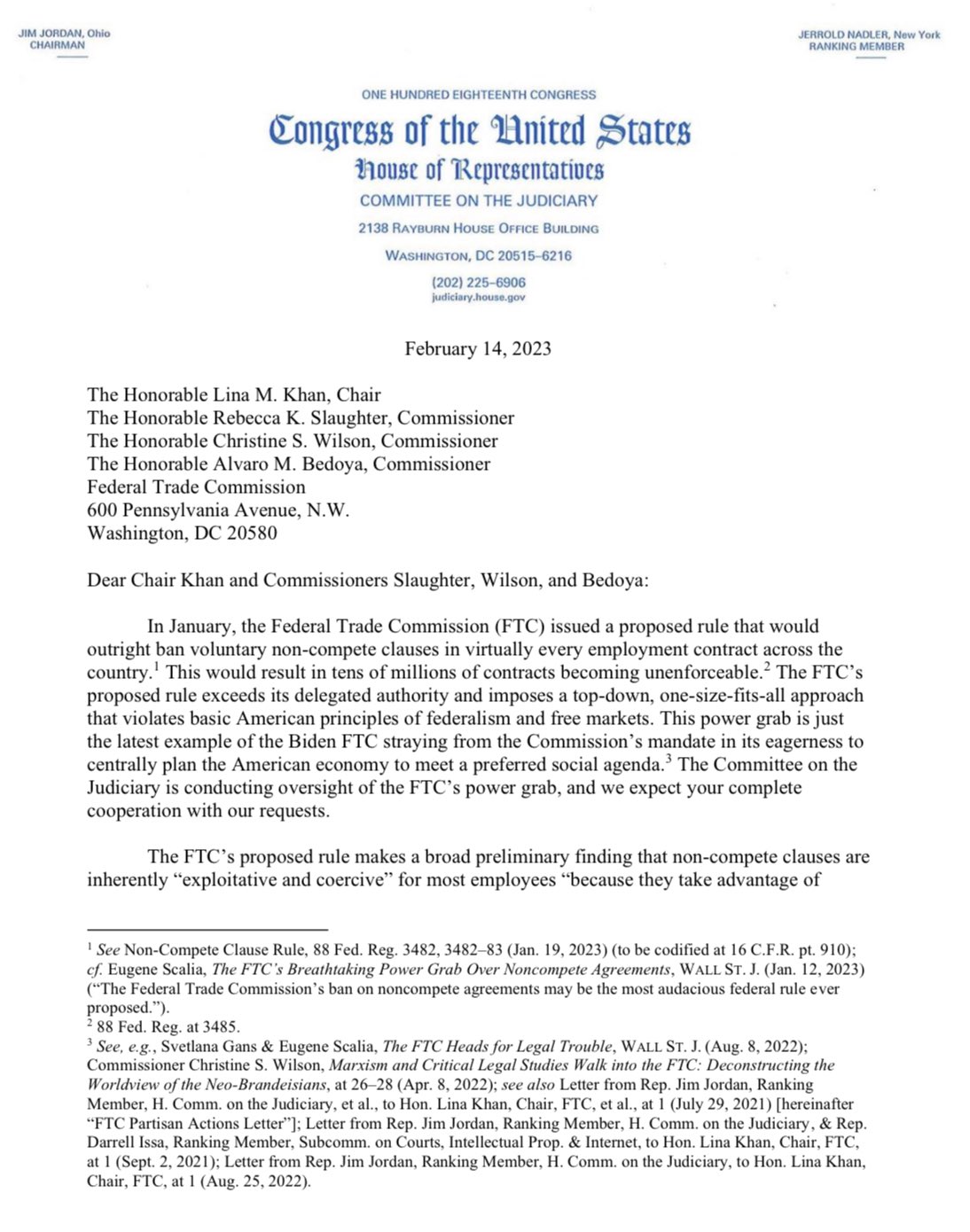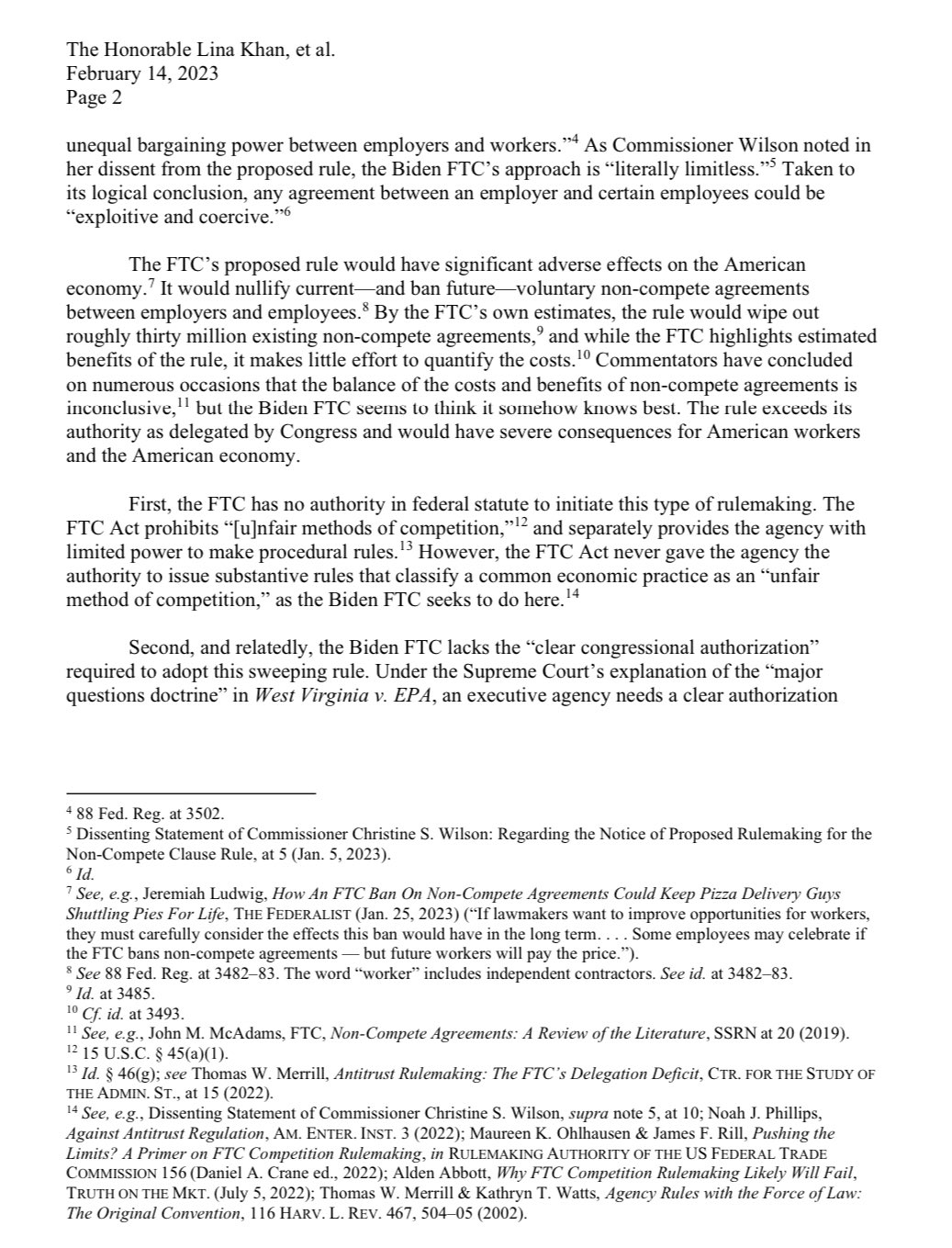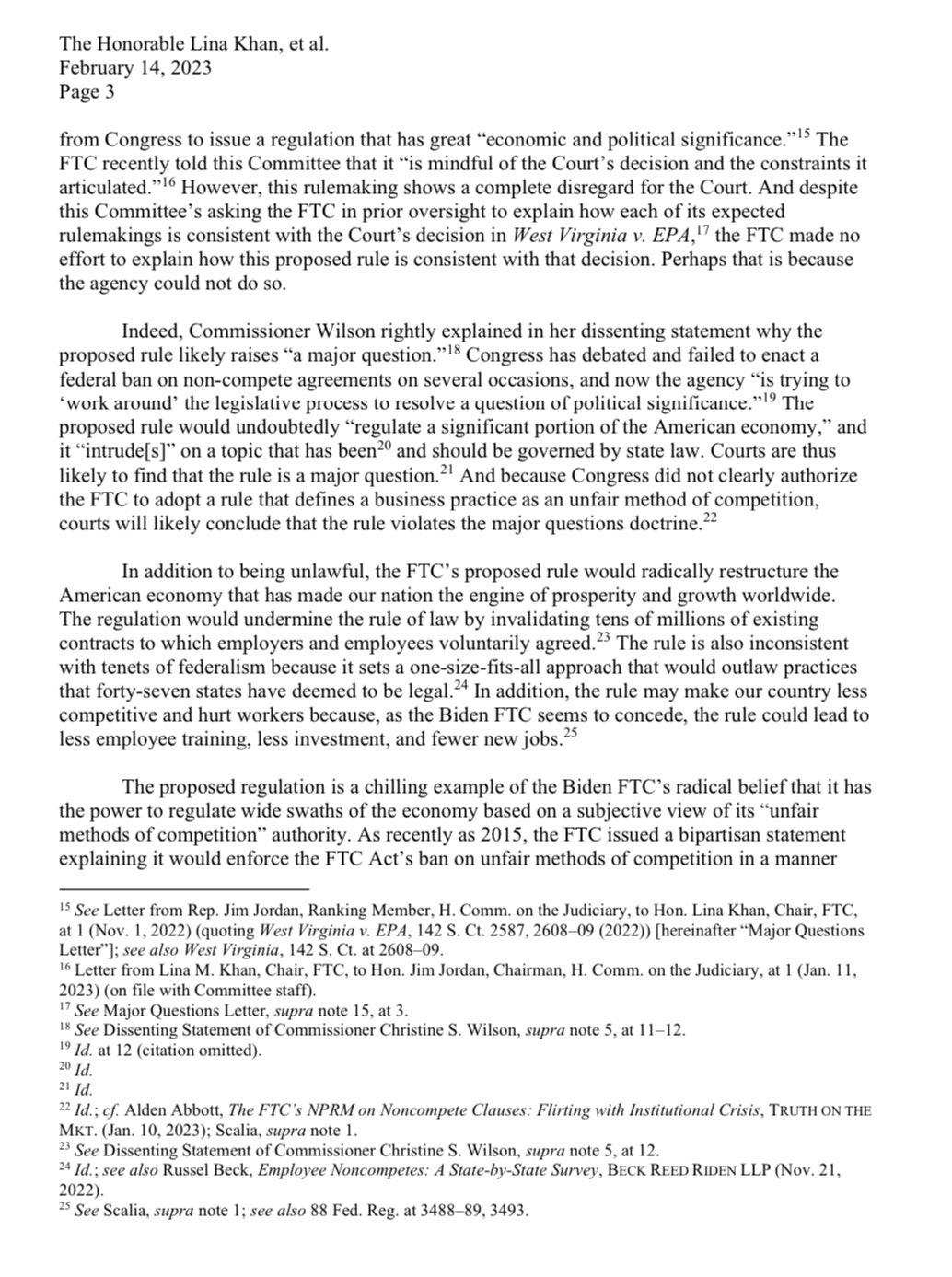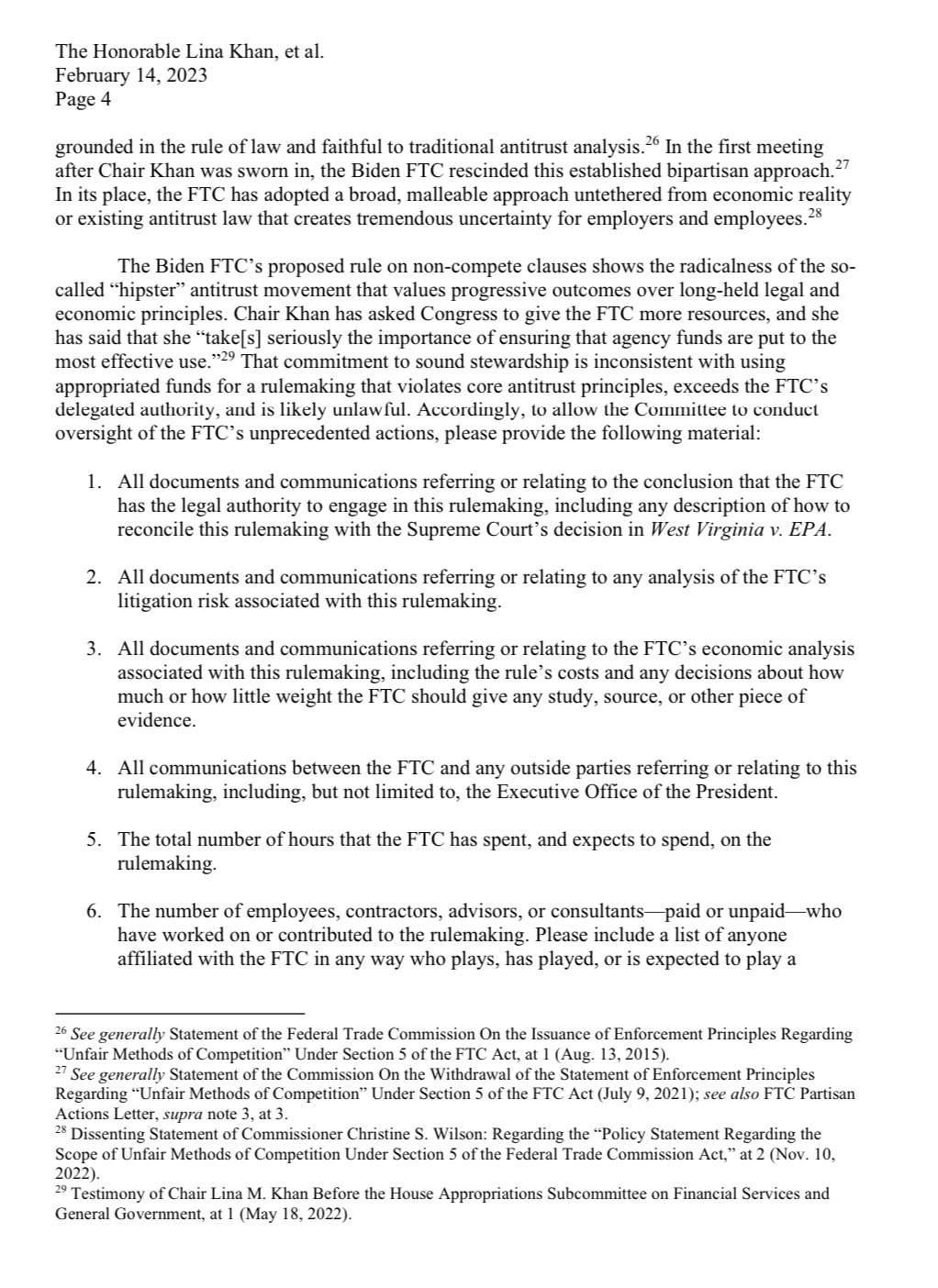 Additional information:
If yo want to hear what happened at the FTC's Public Forum on February 16, 2023, here is the the recording.
Or, if you just want a summary, that's here: FTC's public forum was balanced, but continues to focus on abuses.
And, don't forget, you can still submit written comments by March 20, 2023. Note that, as of this morning, the FTC has received over 12,000 comments.
As previously mentioned, and as I have done in the past (see here and here), I am working on a letter to the FTC to provide relevant, experience-based, practical information from me and dozens of other lawyers and paralegals around the country.
Though we will not be advocating for a position, we are hopeful that the FTC will take the information into consideration as it determines how to proceed with a final rule.
If you are a lawyer or paralegal who is interested in providing comments and signing onto our letter (subject, of course, to your opportunity to review and sign on only if you agree), please email my paralegal, Erika Hahn, and me at your earliest convenience, and we will loop you into the process.